Handjobs: The Unsung Heroes of Porn
When you're hooking up with someone and you don't have any condoms or something, and you can't fuck or give a BJ for some reason, there is still the trusty old handjob to get you through. Some people look down on this sex act for reasons that are unknown to many. It's a very hot thing that requires a good level of skill to get it done right, and everyone likes it to be done in a certain way, so it can be a good starting point to learn about sexual communication with a new partner. Even handjob videos are pretty sexy, because pornstars really know how to make it happen. In a handjob porno, the chicks are usually on their knees and sometimes the jizz goes on their face!
The all time best selling handjob movie on Adult Empire is one that you absolutely have to check out. It is a video from Zero Tolerance called Best Handjobs and Best Blowjobs. There are so many pornstars in it that it is easy to lose count. Some highlights include Tori Black, Alexis Texas, Julia Ann, Lisa Ann, and Kristina Rose. This is an incredible DVD with over 20 hours of both handjobs and blowjobs, but the HJ scenes are what is unforgettable, simply because it is rare to see pornstars of this caliber showing off their skills with their "Adam's fork."
Another great one is called Hand to Hand Combat from Combat Zone. It stars Jayden James, Brianna Love and some other sluts who love to use their hands to get guys off. They're not satisfied until they have a hand or facefull of jizz from their skill sets, which are uniquely suited for pornography! It's a good thing they started shooting porn because otherwise all of those skills would never have seen the light of day and gotten to be enjoyed by so many people!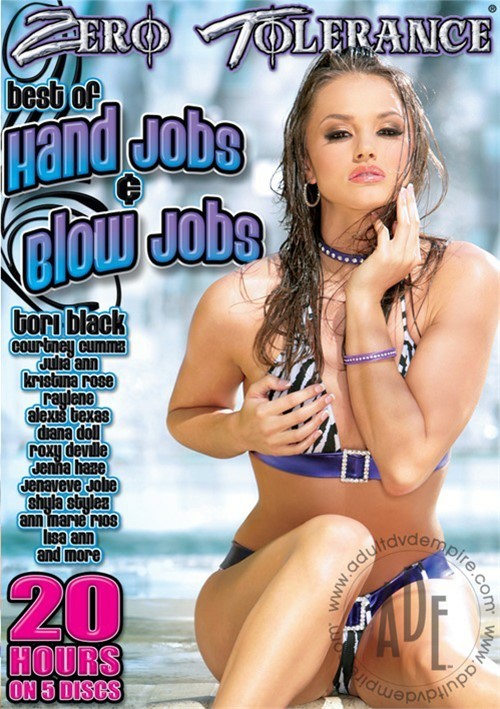 Featured image: Alexis Adams in Happy Ending Handjobs 7